SCHOOL PHOTOGRAPHY
Our Philosophy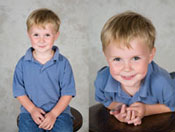 At Creative Road Studio we believe that class pictures are a time-honored tradition and that each photograph celebrates the spirit, personality and individuality of each student. We believe each and every student deserves the courtesy and respect of a little extra time, patience and creative direction, to bring out the best in him or her. We believe that our class pictures offer parents and students the opportunity to purchase studio quality portraits, at affordable prices.
Quality & Personal Service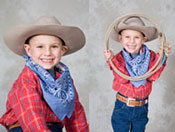 Schools workting with Creative Road Studio, provide parents and students the finest quality photography available and help parents build an invaluable collection of photographs to chart their child's milestones and document the story of their growth. Creative Road Studio guarantees quality personal service that will capture beautiful memories for a lifetime.
Variety & Options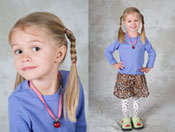 School photo day is a special day. Many students choose to showcase their favorite wardrobes and further highlight their uniqueness. To allow for creativity, Creative Road Studio brings a portable studio to your school. With classic backdrops and depending upon the schools needs we have the flexibility of photographing a student from an extreme close-up to a full-length wide shot. Whereas other photographers may give you a choice of 2 photos to choose from –we offer four!
Creativity, Flexibility and Four photo options for each student.
Locally Owned & Operated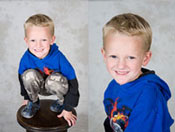 As Creative Road Studio is a local company, we live and interact with our community in our daily social and professional lives. We are always here, working together with the community to make it the best we can for our children and each other. As members of your community we are always willing to donate our time and services to help raise money and awareness for schools through fund-raisers, as together we try to enrich our schools' environment.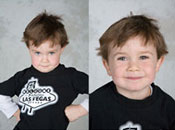 From preschool to high school, individual & groups, sports & clubs, dances & events call on Creative Road Studio for all your photography needs.